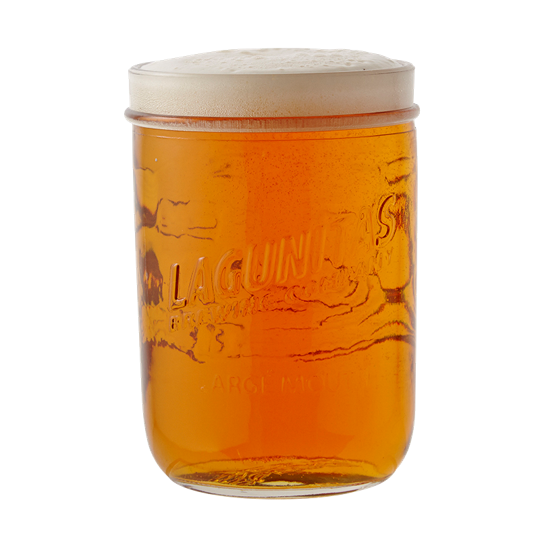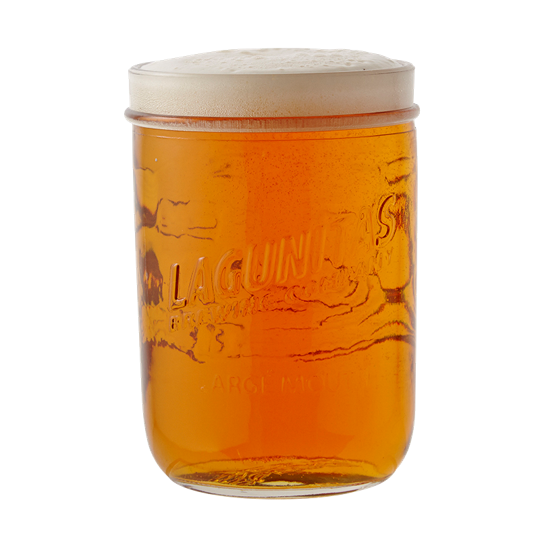 Mason Jar Pint Glass-16 oz.
!Important
Beer Speaks. Mason Jars rule. Is there a better vessel for letting the beer do the talking? Sure, one could argue the 10oz version is a close 2nd. From the Lagunitas Dog and logo sides, to the custom measurements, the Lagunitas Mason Jar is clearly an all-around icon. With space to keep 16 hoppy ounces cold and delicious. Life is uncertain, don't sip.

Limit of 32 per order.